One way to cleverly save thousands of dollars a year is by taking your bicycles to work and cyclist are doing that in droves in 2020.  COVID-19 has left millions of people all around the world seeking, inexpensive, efficient and reliable methods of transportation.  Quarantine measures have also forced people to get creative with their workout routine since most gyms closed down temporarily.  It's no wonder there's been a bike boom as they remedy all the above issues.  Bike sales have since boomed but the largest growth market in cycling is electric bikes.  Electric bikes are very new to most and there's a lot to learn about them.  With the variety of e-bikes on the market many are choosing to rent an electric bike before buying to ensure they get what they want!
Table of Contents
Best E-bike manufacturers and why to rent an electric bike before purchasing
Do I buy or rent an electric bike?
What makes e-bikes awesome?
E-bikes not only make long commutes to work, but they are also an exciting cycling experience. The extra assist an e-bike gives cyclists makes hills easy and has the ability to rejuvenate those that haven't cycled for years. Depending on the bike you get you'll have different levels of pedal assist and possibly a throttle. If you are looking to find the perfect bike to cruise around town, then rent an electric bike. See why more and more people every year have gotten rid of their old bike for an e-bike.
On the up-and-up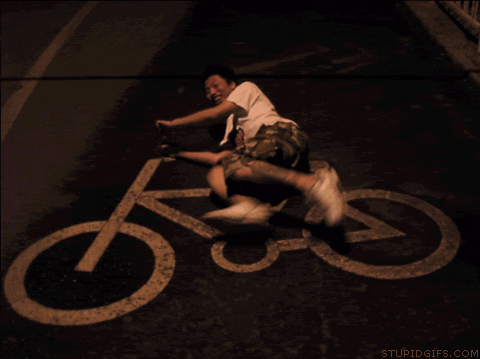 Electric bikes have become the biggest thing to hit the cycling industry in decades. Technological advancements allowing compact motors to fit on the bike in various different places. Whereas standard gears allow the rider to change their chain tension, e-bike motors work independently from the gears to amplify every pedal produced by the rider so that gaining speed can be done with relative ease. This technology makes riding an electric bike easier than ever for the whole family, including young kids and older adults.
If you are unsure about which electric bike to buy, then we recommend renting an electric bike before making a final selection. People generally ditch their old bike for an electric bike setup for the pedal assistance feature. That makes the biking experience much simpler, and more pleasurable. If you are looking to burn your quads or earn your downhill descent, then electric bikes are NOT for you.
Best E-bike manufacturers and why to rent an electric bike before purchasing?
Electric bikes started as a fad and have become a full-blown movement in the bike industry. There are now 100's of companies competing to make trendy yet practical electric bikes. More electric bike brands have emerged globally in the past decade than standard bicycle companies since 1950. Some of the most reliable electric bikes come from companies that everyone knows such as Electra, Specialized, and Trek. That does not mean that these companies are the only bikes worth your money.
Some of the best warranties in the electric bike industry come with more reputable brands. A bike manufacturer's warranty is often a deal-breaker between two similar builds. Anyone unsure of which e-bike brand or model they would like should first head to a local bike shop to

rent an electric bike in order to get a good feel for what they want and do not want out of an electric bike.
For those that decide to rent an electric bike, ask the bike shop staff where your bike can be
ridden. Different e-bikes are optimized to ride on different terrains, so don't push your bike's limits on rough terrain.
In addition to the value you will find in trying before buying, this helpful electric bike buying guide will help answer some of the most important questions to ask when looking to purchase an ebike. Outdoor Activity Shop is an ebike retailer; their buying guide is a informative overview of the different types of electric bikes on the market and why a certain bike might be a better fit for you as a consumer.
Rad Power Bikes
Rad Power Bikes is one of the best examples of an electric bike company that has emerged in the last few years and is outpacing some of the bigger brands in the e-bike world.
Rad's recent success as an exclusively electric bike manufacturer comes from its low price point and direct-to-consumer shipping.
What also makes Rad unique is the throttle assist system that activates the motor rather than a traditional pedal assist. Throttle assist isn't a feature unique to Rad, but the bike's sharp design makes it irresistible to many. If you want the throttle option you will have to settle for a rear drive motor as a throttle isn't currently available on the sleeker center drive motors. The center drive motors tend to be more reliable and a better ride with the weight of the motor centered under the rider.
Specialized
Specialized is one of the leaders in the electric bike industry. They have ebikes in almost every category. Their bikes are sleek with integrated batteries in the downtube and they've spent millions on their own proprietary center drive motors. Starting with their Specialized Turbo Levo electric mountain bike meant to tackle the mountains. The Turbo Levo has gained popularity with it's sleek appearance from the battery seamlessly integrating into the frame. Many larger bike brands have followed this design however Specialized is one of the trailblazers here and for many things ebike. If you're looking for the best technology on your bike they're likely to lead the pack in many categories.
The Levo was one of the first emtbs that easily scaled daunting trails without sacrificing downhill performance; the second part being the key. These bikes are very fun going up and down your local trails unless you run out of battery. The battery adds significant weight to your e-mtb, making climbing much harder if the pedal assist isn't available. Battery technology is jumping significantly every year. Currently Specialized 50 lb Turbo Levo last 2-3 hours of climbing while the Levo SL; it's smaller brother starting at 42 lbs last about the same due to a smaller motor. The battery charge will improve every year. Just remember to check your battery levels when riding and you won't have a problem.
Specialized also has an electric bike that somehow makes leisurely beach cruises more enjoyable. The Specialized Turbo Como is Specialize's prized electric cruiser that is meant to add a little pep to the most casual of rides.
For those that are looking to maximize their mileage on the road, Specialized has an electric road model called the Turbo Creo, which, according to Specialized, is an experience that feels like "You, only faster." The Turbo Creo came on to the electric bike scene a little later than both electric cruisers and e-mountain bikes, but the decision to integrate electric bike technology with road bikes was an innovative solution for the folks seeking to cut downtime on their favorite rides.
Trek/Electra
Electra, one of the United States' largest beach cruiser manufacturers, has the perfect electric bike for taking around town called the Townie Go. What makes the Townie Go well-equipped to take to the streets for hours is its Bosch motor. Bosch makes automotive parts and is known for their quality. The Bosch motor come standard on all Townie Go's and includes their 10,000 mile warranty. The Townie Go is a great electric bike for someone who wants a simple, long-lasting electric bike. For those looking to rent an electric bike, seek out a shop that carries Townie Go's for a comfortable fun experience. Townie Go's are the most comfortable ebikes on the market.
EBike Industry
Today there are more brands producing electric bikes then regular pedal bikes. With so brands on the market the best advice we can give you is to rent an few electric bikes before you purchase. This will help you dial in exactly what you like.
Secondly, go with a company that will be around in two to three years in case you have a warranty issue. There are quality budget brands out there like Sondors, Himmingway, and Rad Power Bikes. These brands are pretty well known; however there are plenty of other small companies that have targeted the same lower end market as well. It's an uphill battle for a smaller company in this market. The budget market has smaller margins for the manufacturer so they need to make that up in volume or they'll go under. There's piece of mind in knowing the company you bought your bike from will still be there in a couple years if you have a warranty issue.
Thirdly, with so many options buy one that has a competitive warranty. For the most part electric bikes are just like regular bikes to maintain and any shop can help with two exceptions. The motor and battery are not easy to work on and can be costly when they fail. You want a good warranty on your battery and motor.
How do they work?
The majority of center drive e-bikes utilize a 250mw motor while the rear drive and emtbs have higher output motors. Motors designed for Class 1 and 2 e-bikes enable them to cruise at about 20 MPH with surprising ease. These motors are activated by a pedal-assist system or a throttle assist system. Pedal-assist electric bikes still require the rider to pedal. The amount of effort your exert depends on the mode level you choose. Throttle assist electric bikes typically have both pedals assist and a throttle option which don't require pedaling. These bikes are always rear drive and if you use the throttle liberally they'll run out of charge sooner. Pedal-assist electric bikes feel more like a traditional bike, while the throttle e-bikes mix in that scooter feel.
Electric bikes come in a variety of different styles such as mountain bikes, cruisers, and even folding bikes. And despite the tough selection from dozens of electric bikes on the market, they all work very similarly to one another. Most include an ON/OFF button on either the motor or the LCD display and a toggle near the left grip. Most e-bikes can charge from zero to one hundred percent in about three to four hours, making them very accessible at all times.
If you plan to rent an electric bike, make sure to ask about the battery's range. The range on some e-bike batteries are better than others due to many factors such as weight, motor output, and rear drive vs center drive. Lighter electric bikes will often last longer due to it's lightness and diminished motor size which drains the battery slower.
Are they worth the price?
Unfortunately, one of the most common factors deterring people from buying an electric bike is their steep price-points. E-bikes are rarely found for less than $1000 USD, which scares off a considerable amount of people from making the switch to an electric build. If you are looking to easily bike dozens of miles on a regular basis, then spend a little more money. Cheaper bikes might be fun, but their longevity will not be ideal, especially if used to commute to work.
Component durability, battery capability, and weight are the most important factors in determining an electric bike's value. Lighter builds with powerful motors will generally be your most expensive setups, but, as the saying goes, you get what you pay for. Rent an electric bike that you are considering buying in order to get an expert's opinion on the bike's real value.
Spend wisely
What is important to note about electric bikes, especially if you are considering selling one later down the line, is the brand of the bike. New-to-the-scene electric bike manufacturers have found success in keeping up with the demand for electric bikes during their initial surge in popularity, but we have yet to see how many of these brands hold up over time. The typical lifespan of an electric bike battery is between 3-5 years, but some motor manufacturers, like Bosch, claim that their batteries can last up to ten years!
If you plan to use your electric bike daily, then spend the extra money on a bike with durable components. Cheap components wither away quickly, so peruse the mid-tier builds as well because those will have longer-lasting parts. The choice to rent an electric bike before making it your own lets you personally assess the bike's value.
Where should I try out my new electric bike?
Innovation in the industry has allowed for e-bikes to become rideable on the pavement just as easily as on singletrack. Renting an electric bike will help you understand how to utilize the pedal-assist before purchasing one.
Before taking your electric bike out, check out the local laws in your area to avoid an unwanted ticket for trying out your new toy.
Type 1 and 2 Ebikes are allowed on bike paths and boardwalks while type 3 aren't due to their speed. If you just purchased a new e-mountain bike, then make sure to check the regulations for your local trails. Many trails prohibit electric bikes in order to keep the trails in better shape. There are typically a few designated electric mountain biking trails in most areas.
Paved paths are the best place to test out your electric bike since they offer the most straightaways and easiest riding surface. You are able to use you type 1 and 2 electric bikes in the bike lane, but make sure to stow away your phone! Texting while on an electric bike can be very dangerous, and can earn you a ticket in over 20 states.
Do I buy or rent an electric bike?
Deciding to buy or rent an e-bike can be difficult if you are unsure how often you plan to ride. Electric bikes are very popular as rentals since most people are looking to effortlessly pedal at high speeds. People also rent an electric bike to compare it to other models that they might consider purchasing. Buying an electric bike typically indicates that the rider has ridden an electric bike before. An electric bike generally rents around $20 per hour, and many places that offer rentals, including Cal Coast Adventures, will also offer long-term rentals as a more affordable alternative to buying an electric bike without making it your own.